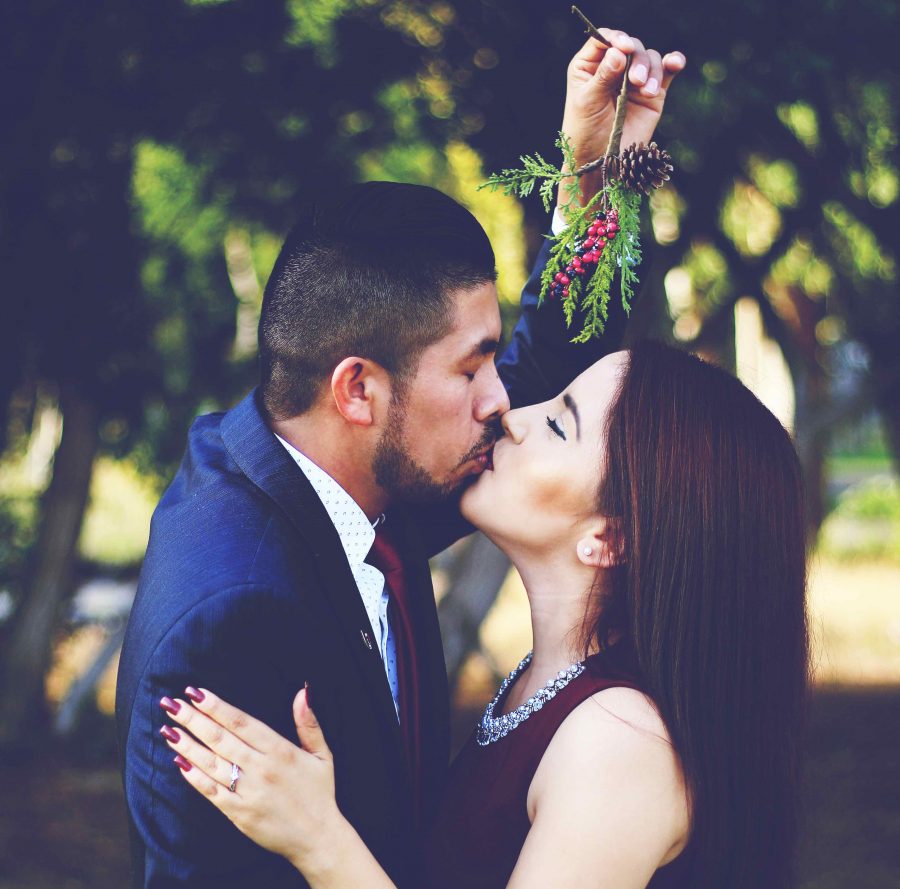 Are you planning a magical marriage proposal during the holiday season? You may envision a heartfelt proposal around the Christmas tree where she opens a gift and finds a sparkling engagement ring at the bottom of the box. While the holidays are full of family and positivity, it's important to carefully consider your proposal and how to avoid cliches.
Take a look at some of our tips for creating a meaningful proposal this holiday season!
Be Subtle
We've all seen videos of proposals around the holidays that include box after box until she finally gets to her engagement ring. Not only will you be going through a ton of wrapping paper, but opening 20 different boxes can get exhausting quickly and take away from the romance of your proposal.
If you like the idea of wrapping your engagement ring as a Christmas present, make sure you avoid being cheesy. Try wrapping the ring in less than five boxes, or give her a vintage jewelry box and tell her to open it–this is a romantic way to surprise her with a proposal without having to spend 15 minutes watching her unwrap boxes.
Sometimes, less is more when it comes to holiday proposals. Keep it subtle, and pop the question in a way that builds her excitement instead of draining it.
Get Creative
Instead of wrapping the engagement ring as a Christmas present, you can get creative and wrap a handmade voucher for a romantic dinner for two. Tell her the date and time you'll pick her up, and leave the rest a surprise! This gives you the freedom to create a personalized proposal that will take her breath away–whether you want to propose on a rooftop overlooking the city skyline or during a glamorous limousine ride.
When you get down on one knee and open your compact engagement ring box to reveal a sparkling diamond, the moment will be so much more intimate than if she opened a present under the tree.
Keep Your Ring Safe
No matter how you decide to propose over the holidays, a thin engagement ring box from Ring Stash can help keep your diamond hidden and protected. With so many presents under the tree, it's important to place your box in a place that won't lead to accidental damage. It's also helpful to put plenty of tissue paper and protective layers in the present so you don't risk damaging the diamond.
Order your slim engagement ring box today!
0