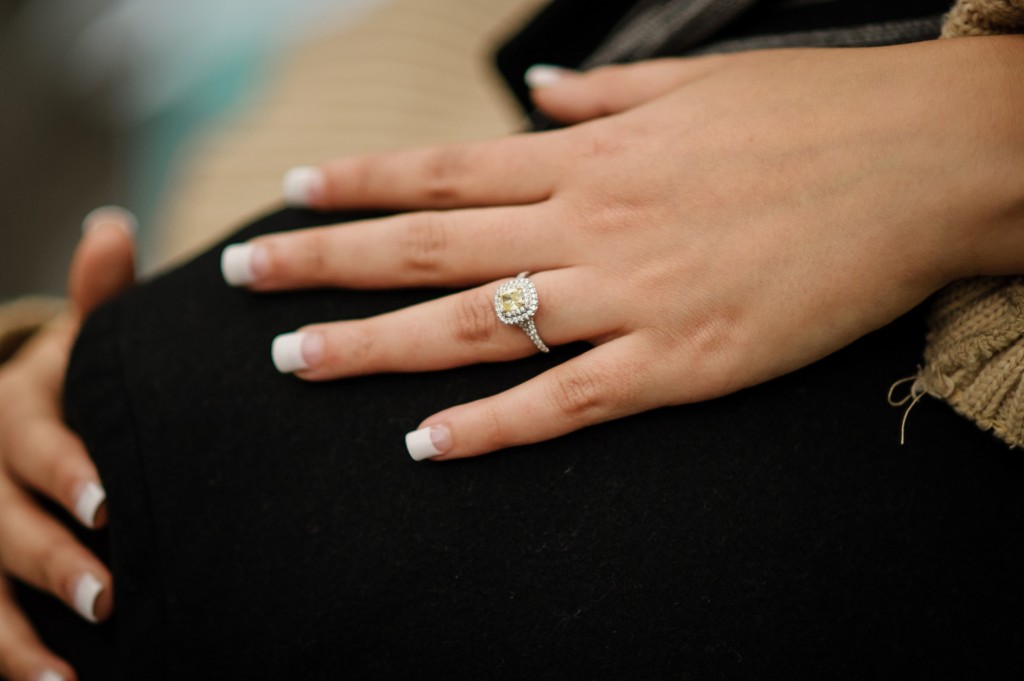 It's official: modern brides are looking for something different. Something dazzling and nontraditional. Colored gemstones are becoming a popular engagement ring choice for many couples who have a distinct sense of style. These rich hues signal a shift in the wedding industry and culture in general. Women aren't afraid to break away from the norm and make their own rules, trends, and styles.
With bold colors and distinctive settings, colored gemstones are a unique choice. You can also purchase a larger gem at a more affordable price point than you would pay for a diamond. That doesn't mean you can't have smaller diamonds circling the gemstone, but it's an affordable option–especially for women who love originality and eye-catching, vintage-inspired styles.  
As you begin shopping for an engagement ring and your slim engagement ring box, we've compiled everything you need to know about the most popular colored gemstones.
Sapphires
Sapphires are one of the earliest known gemstones. They're not only breathtakingly beautiful, but they're also durable and perfect for everyday wear. They're known for withstanding scratches.
Royal blue is the traditional color of sapphires — remember Princess Diana's 8-carat royal blue sapphire?
But if the antique hue doesn't quite match your partner's style, don't worry! Sapphires come in almost every color, including turquoise, purple, yellow, pink and more. Whether she's outgoing and free-spirited or sophisticated and feminine, sapphires are a vivid gem that complement a wide range of styles.
Emerald
Former First Lady Jackie Kennedy was known for her vivid green emerald. While emeralds aren't as durable as sapphires and diamonds, they have a deep, understated elegance that's hard to resist for many modern brides.
If you're preparing to buy an emerald engagement ring, your jeweler can give you advice on how to properly care for the gemstone and ensure it becomes a timeless, heirloom ring.
Ruby
Rubies are a vintage and timeless option, and they're the perfect stone for a hopeless romantic! If she's drawn to classic styles but isn't afraid to make a bold statement, rubies definitely stand out in a sweet way. Often surrounded by smaller diamonds and complemented with rose gold, rubies are a great option if she wants an antique ring or vintage stone.
How to Choose a Color
If she has expressed interest in a colored gemstone, why not make the decision together? Visit a jewelry store that's known for antique, one-of-a-kind stones and have her try on different rings. Many women will take their eye color and skin tone into consideration when choosing a colored gemstone.
Colored gemstones are also a romantic way to incorporate symbolism into your proposal. She may have a personal connection to a certain stone if her grandmother loved rubies or blue sapphire matches the color of your eyes. Talk about the color choices together, and see if you can find a connection that means something special to you both.
Don't forget to keep your ring safe and out of sight leading up to the proposal! Our skinny engagement ring boxes will fit seamlessly into your pocket, so your engagement can be a true surprise. Order yours today!
0