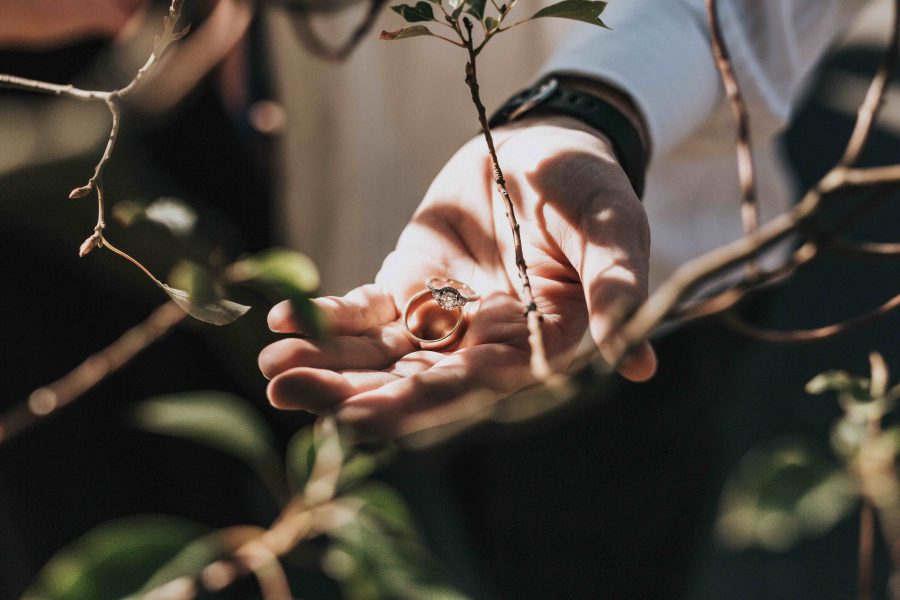 If you're looking for a beautiful vintage engagement ring to match her timeless style, it's important to make sure you're investing in a high-quality, authentic piece of jewelry. Our compact engagement ring boxes also offer added protection to keep your ring safe and out of sight until the moment you're ready to propose.
To learn more about vintage engagement rings and how to know if they're really worth it, check out these tips!
Make sure the stone is authentic
If you're buying a vintage engagement ring, it's important to make sure you're not investing in a counterfeit stone. One of the best ways to ensure your diamond is genuine is by working with a certified jeweler. If they're certified, they check for authenticity before selling a stone which makes them more reputable and reliable.
If you happen to find a stone she loves somewhere else and the price feels lower than it should, always question the quality of the stone before buying it.
Make sure the ring is sturdy
Remember, she'll be wearing the engagement ring every day for the rest of her life. So it's important to make sure your vintage ring is sturdy and made with high-quality standards. Before purchasing your ring, check the stone's setting and make sure it doesn't look loose or damaged. Also make sure there are no cracks or chips on the stone, especially if you're purchasing an antique diamond.
If the setting or stone looks worn or unstable, you'll want to negotiate a lower price so you'll have some funds left to reset the stone.
Confirm if she wants a vintage ring or a vintage stone
If she likes the idea of a vintage engagement ring, talk with her and see if she really wants a vintage ring or just a vintage stone. Many couples are buying vintage rings and then re-setting the stone in a new metal. This gives you more creativity, so she can have a truly unique ring and also gives you more possibilities when you're buying. By designing her own band, she'll be able to blend the vintage look with a more contemporary style for the best of both worlds.
Look for markings
Most vintage engagement rings should be stamped with easy-to-read markings. These typically tell you when the ring was made, what type of metal was used, and the tradesman who made it. If the ring you like has these markings, it'll help you understand the age and quality. Your jeweler should also be knowledgeable on these markings, so he can educate you on their meaning.
Buying a vintage engagement ring isn't for everyone, but if you can educate yourself and understand how to find the highest quality stone, she'll be able to enjoy a breathtaking antique ring that she can pass down to future generations!
Don't forget to consider how you'll protect your vintage ring while you store it before proposing. Our skinny engagement ring boxes will keep your diamond safe and hidden until you're down on one knee. Order yours today!
0