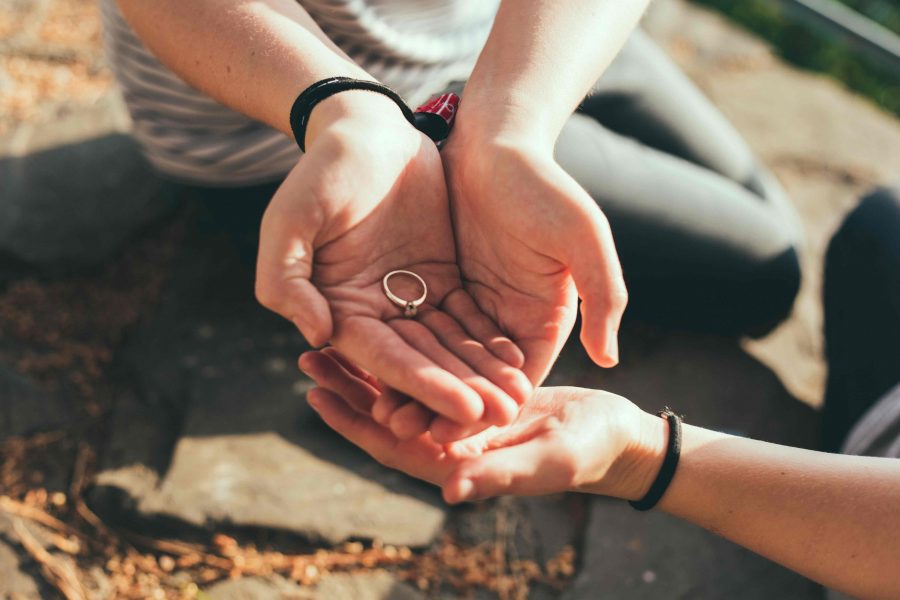 Have you heard about the couples who lost their engagement ring, but found it years later in Italy or growing around a carrot in their garden? While these stories have happy endings, engagement rings are a sacred symbol of your love and your unique bond. If you want to make sure you safeguard your engagement ring for years to come, consider a compact engagement ring box and follow some of these tips!
1. Make sure it's sized properly
When you first get engaged, the ring might not fit your finger perfectly. In the midst of all the excitement and celebration, it can be easy to put off getting it sized. But wearing your ring when it's too loose can make it easy to fall off when you least expect it.
If you've recently lost weight, it's also important to get your ring re-sized so you don't risk it slipping off your finger. Once you take the time to make sure your band fits, you can celebrate your love every day without worrying!
2. Take it off when you're extremely active
Are you planning a trip where you'll be extremely active–skydiving, swimming, or rock-climbing? Some of these activities can actually damage your diamond if you move your hands the wrong way. Certain movements could even make it slip off.
To be safe, store your ring in a safe place during these activities. While it can be tempting to wear your ring at all times, protecting it to avoid damage will help you enjoy it for years to come.
3. Avoid beauty products
Certain beauty products like lotion, shampoo, soap, hairspray, perfume, and nail polish can damage your engagement ring–especially with build-up over time. Try establishing a routine where you do your makeup and hair first, and only put on your engagement ring when you're ready to go. This will keep your diamond sparkling and looking like new at all times!
4. Look into protection plans
Depending on where you buy your engagement ring, many local and nationwide jewelers offer protection plans. With regular cleanings and inspections, these are a great way to ensure your diamond shines as bright as ever. If you happen to damage the ring, your protection plan may cover you to an extent as well.
5. Keep it in a compact engagement ring box
Our skinny engagement ring boxes not only protect your ring in a compact box, but they're the perfect place to hide your ring as you get ready to propose. Worried about her seeing it in your pocket or finding it before you propose? These boxes are subtle and won't take away from your surprise. They're also a safe place for her to continue storing her ring when it's not on her finger. Order yours today!
0