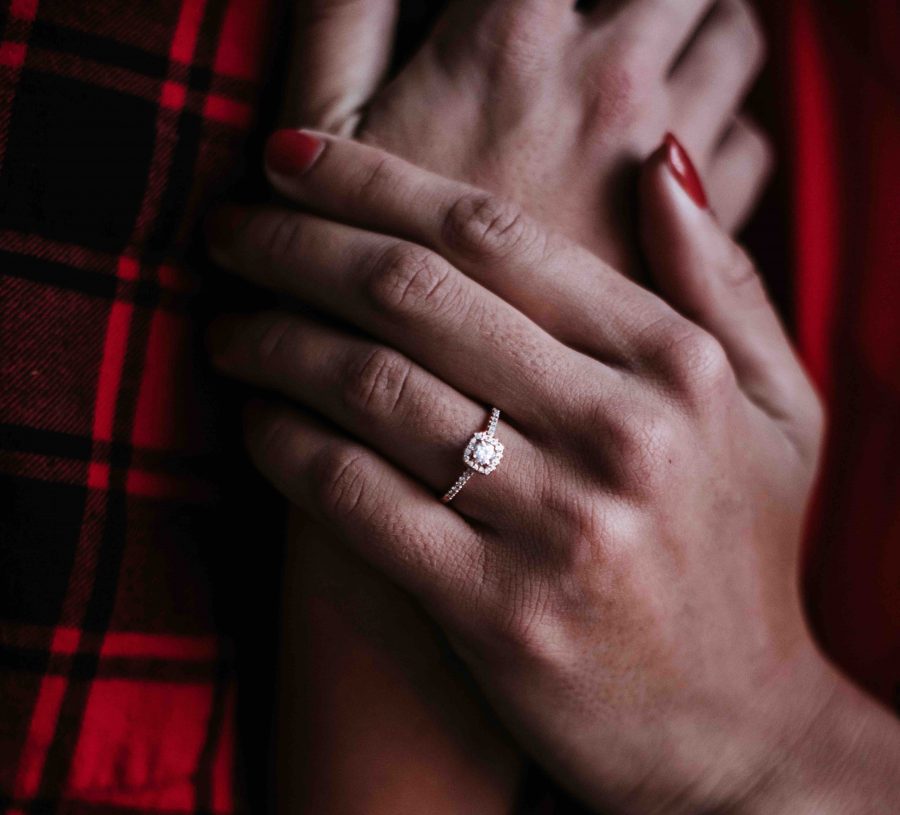 Engagement ring trends come and go, but one thing's for sure: your love lasts forever! To give her a ring that's as timeless and long-lasting as your love, check out some of the latest engagement ring trends that are popular for 2018.
With a breathtaking diamond and a compact engagement ring box to keep the ring safe, your engagement can set the stage for the rest of your life. Check out some our favorite up-and-coming trends!
Open Rings
If she has a fun, alternative style, an open engagement ring gives you infinite possibilities for a ring that's truly personalized. If she loves pearls and diamonds, or has a favorite colored gemstone such as an emerald, the open ring allows you to choose two different stones. Instead of a single solitaire diamond sitting on the band, an open ring has a small open space in between two gemstones.
Not only will she have double the stones to gaze at, but you'll be able to personalize the ring with multiple colors or different shaped diamonds for a bold, trendsetting look.
Eternity Bands
If she's active or nervous about the height of a traditional solitaire diamond, an elegant engagement eternity band might be more realistic for her–and it's an exciting 2018 trend.
Instead of a single stone, the eternity band is filled with smaller diamonds that wrap around a thicker band. The amount of diamonds that adorn the band gives it just as much sparkle as traditional engagement rings and it's a fun, practical choice for the 21st century bride.
Rose Gold
Rose gold is a trend that has been around for the last few years, but it's expected to continue growing in popularity in 2018. If she loves vintage styles, a rose gold band might be the ring that takes her breath away.
Want to stick with rose gold but give it a little more edge? Try mixing metals by choosing a different colored metal–such as platinum or white gold–for the setting of the center stone.
East West Settings
If she likes traditional styles but wants an engagement ring with a subtle twist, ask your jeweler about the latest trend of east west settings. Compared to traditional settings where the diamond is placed vertically on the band, the east west setting includes a horizontally placed diamond.
This tiny twist gives the ring a sophisticated look and draws the eye toward the diamond. For a stunning ring that will leave her speechless, consider popping the question with an east west setting.
Colored Stones
Is she adventurous and eager to express herself through style and art? A colored stone could be a great way to give her an engagement ring that matches her unique personality. Maybe she has a personal connection to emeralds or a family history with rubies. 2018 is expected to be the year of colored gemstones, so ask your jeweler if they can help you personalize a ring with a beautiful colored gemstone.
Is 2018 the year you're planning to propose? Try some of the latest trends, and don't forget to keep your ring protected with a thin engagement ring box. Order yours today!
0