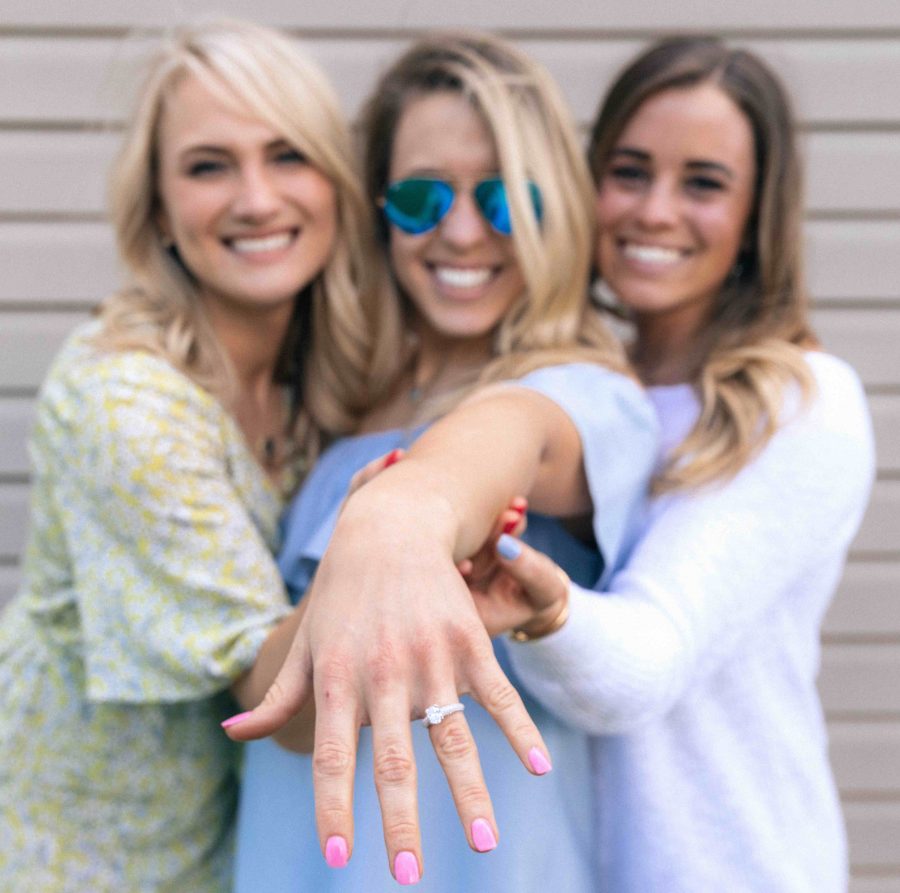 Depending on the length of her fingers, engagement rings can look different in the case compared to when she places them on her hand. The shape of the diamond and the width of the band can also look different based on the size of her hands.
If you're planning to go ring shopping together, encourage her to try on different styles to find the diamond that best complements her hand. If you don't want to go in-person, there are plenty of augmented reality tools and apps online that allow her to virtually try on engagement rings!  
At the end of the day, her lifestyle and fashion sense are equally important factors when choosing an engagement ring. Start with these tried and true tricks, but remember, there are no rules when shopping for the engagement ring of her dreams!
Long Fingers
If she has long, slender fingers, she may like the look of a wider band to add some contrast to her hand. Princess cut diamonds and round stones also look beautiful on long fingers, and these are great options for simple elegance and timeless appeal.
Looking for something a little more bold? Long fingers have the power to carry bold styles such as a colored diamond or a glimmering halo engagement ring–but only if that's what she wants. It all comes down to individual taste and personality!  
Short Fingers
If she has short fingers and wants to elongate them with the perfect engagement ring, consider an oval or pear-shaped diamond to help lengthen the look of her finger. Emerald-shaped stones are also a beautiful options for sleek and modern romance. With a rectangular shape and tons of sparkle at every angle, an emerald engagement ring is a nice balance between long and short.
Narrow engagement ring bands can also make her finger appear longer and more slender. As she looks at rings, pay attention to the diamonds that make the right kind of statement on her finger.
Once you've decided on the ring she'll love most, the next step is planning a romantic marriage proposal! As you get down on one knee and express your love, our skinny engagement ring boxes will keep the diamond hidden until the moment you're ready to pop the question! Order yours today.
0