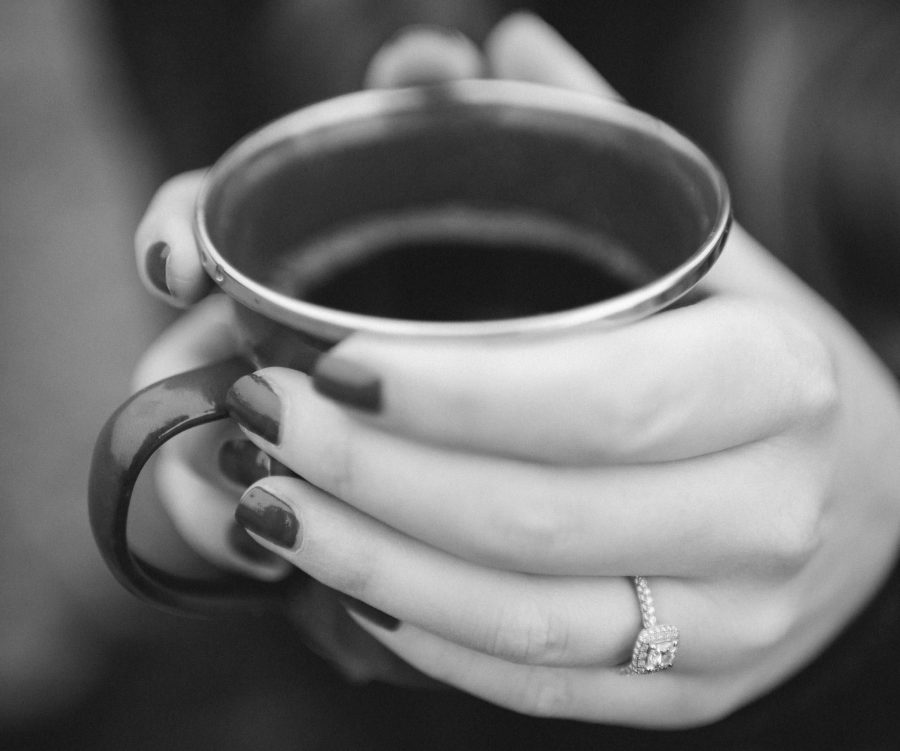 Getting down on one knee with an engagement ring that sparkles in the sunlight is one of the most magical moments ever. And after she says "yes," it's important to make sure the diamond continues to sparkle just like the day you put it on her finger.
A compact engagement ring box and the right type of cleaning solution can keep her ring gleaming and spot-free. Start with these cleaning tips!
Making Your Own Cleaning Solution
Because women use cosmetics like lotion, perfume and hairspray so frequently, her engagement ring can easily collect dirt and grime from these products. To remove dirty residue, try creating a simple, at-home cleaning solution.
Fill a small bowl with warm water that's almost hot and a small dab of dishwashing soap. She can soak her ring in this mixture for 20-40 minutes while using a soft toothbrush or scratch-free brush to gently clean the stone and remove any stubborn dirt. When you rinse with warm water and put it back on her finger, she'll be awestruck by the sparkle all over again!
Chemicals to Avoid
As you're making your own cleaner, there are several household cleaners that can actually harm the metals in your ring. To create the safest cleaner possible, avoid bleach, acetone, chlorine, and any other harsh chemicals that could break down the ring's base metals.
Make sure you steer clear of abrasive products, too. Baking soda, powdered chemicals, and toothpaste can scratch her ring, especially if it's made of gold. If you're unsure about which chemicals to use, don't hesitate to consult with your jeweler–they'll be able to give you the best advice.
Know When to Go with the Professionals
Does her ring have a thick layer of dirt, or is she extremely active outdoors? In this case, it might be best to leave the cleaning to a professional jeweler who can make sure the diamond is set properly and restore its brilliance. Many jewelry stores offer cleaning plans with automatic reminders, so she'll always remember when it's time to get her ring cleaned.
Want to keep your ring safe–and clean–until you propose? Our skinny engagement ring boxes are the perfect way to protect that glittering diamond. Order yours today!
2