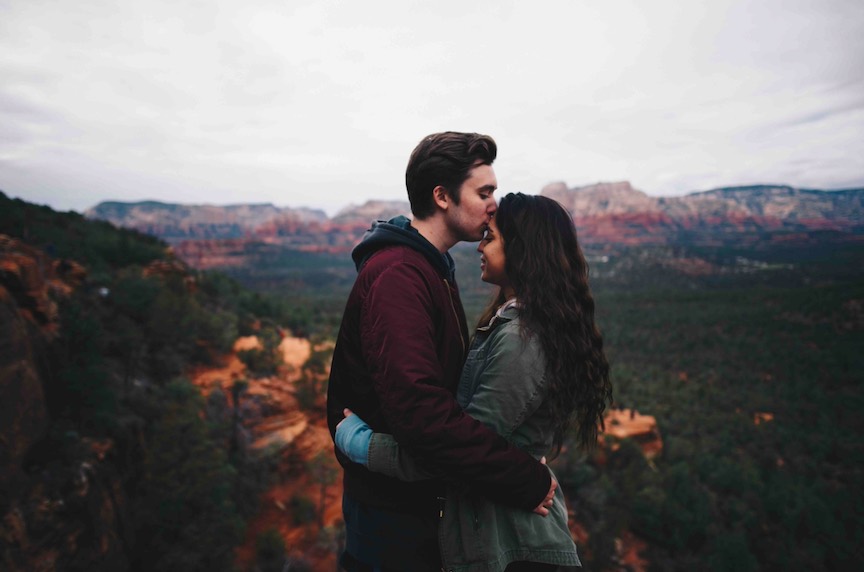 Are you searching for the perfect engagement ring that matches her unique personality? Sometimes, the answer is in the stars.
Take a look at the best engagement rings for each zodiac sign–and don't forget the skinny engagement ring box to go with it!
Aquarius: Jan. 20-Feb. 18
Vintage-inspired ring (possibly with a colored gemstone)
Due to her bold, independent spirit, Aquarius women typically want an engagement ring that makes a statement. A vintage ring with a bright stone will catch everyone's attention.
Pisces: Feb. 19-March 20
Halo
Because Pisces are dreamers, they often want to escape reality. Give her a glistening halo engagement ring with some vintage diamonds on the band to add some antique charm — which is perfect for a Pisces girl who wants a ring she can get lost in.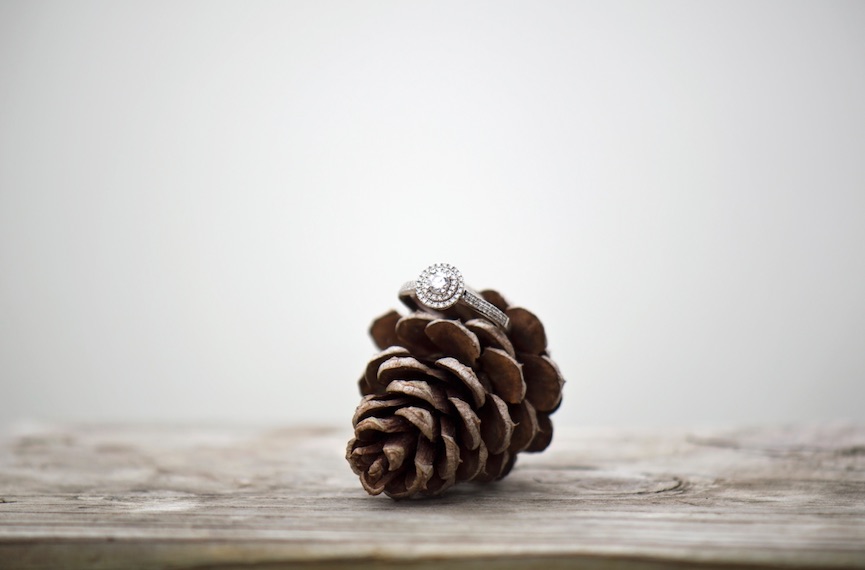 Aries: March 21-April 19
Ruby
Aries make up some of the most confident individuals who are fearless leaders and passionate about life. Because Aries enjoy challenging themselves and being in the spotlight, a deep red ruby is the perfect way to express her confidence and bold personality.
Taurus: April 20-May 20
Princess cut
Practical and modest, those born under the Taurus sign have an eye for chic simplicity. The princess cut adds dimension, but is a tasteful choice for this down-to-earth gal.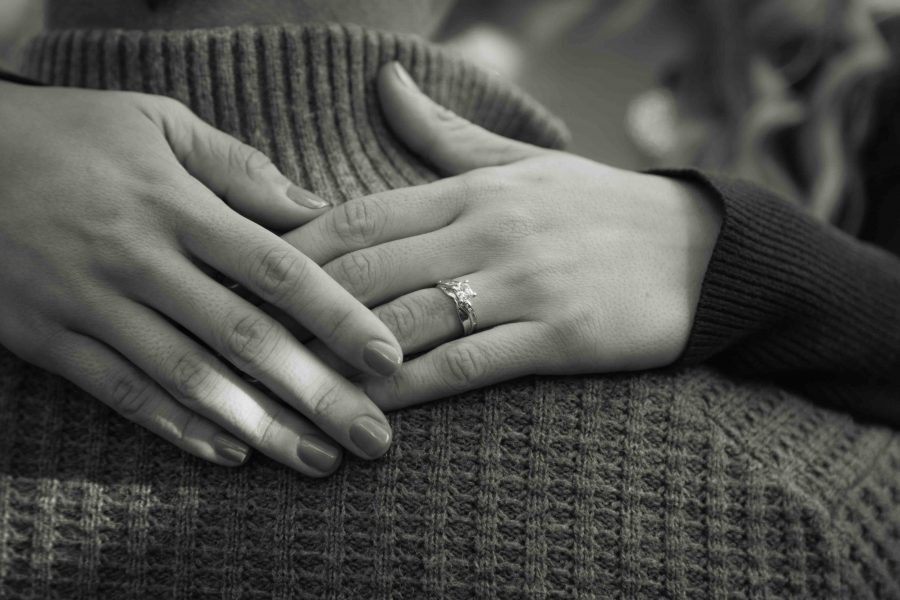 Gemini: May 21-June 20
Rose gold band
Gemini star signs are known to be indecisive with a wild streak. To give her an engagement ring that matches her playful spirit, a rose gold band adds an unexpected twist to a classic diamond!
Cancer: June 21-July 22
Pearl
The Cancer sign is known for being emotional, artistic free spirits with a keen sense of style. A pearl engagement ring has a romantic elegance while still turning heads with its silky white and silver colors.  
Leo: July 23-Aug. 22
Radiant cut diamond
Does she know how to make an entrance, but can also have a stubborn streak? The radiant cut is dramatic, bright and bold, just like the Leo sign! This diamond is a mix between a square and rectangle, and its angular shape catches light at all angles so she'll constantly be admiring the diamond on her finger.
Virgo: Aug. 23- Sept. 22
Classic solitaire
If she's a Virgo, she's practical and analytical and obsessed with the small details. A classic solitaire is delicate and simple, which is important to Virgos, but it's also a breath of fresh air due to its clean shape and timeless appeal.  
Libra: Sept. 23-Oct. 22
Three stone ring
Expect the unexpected. If this describes your girlfriend, she's most likely a Libra who seeks balance and won't conform to anyone. A three-stone engagement ring will add balance to her world, while still giving her the exciting twist she craves.
Scorpio: Oct. 23- Nov. 21
Dark colored diamonds
Scorpios are known for being passionate, brave and intense. They value truth and are often drawn to edgy styles. An engagement ring that is accented with black diamonds or dazzling rubies can make a statement just like she does!
Sagittarius: Nov. 22-Dec. 21
Marquise shaped diamond
The Sagittarius sign loves adventure but remains down-to-earth and open to change. Because she loves an interesting silhouette, try a marquise shaped diamond! Simple and elegant, but slightly unusual, the marquise shaped diamond is similar to a pear shape.
Capricorn: Dec. 22-Jan. 19
Emerald cut
When you're in love with a Capricorn, there's no denying her sophistication. She appreciates fine details and traditions, so it's important to give her a timeless diamond that dazzles her with sparkle. The emerald cut is sophisticated and strong–perfect for the girl who loves simplicity and beauty.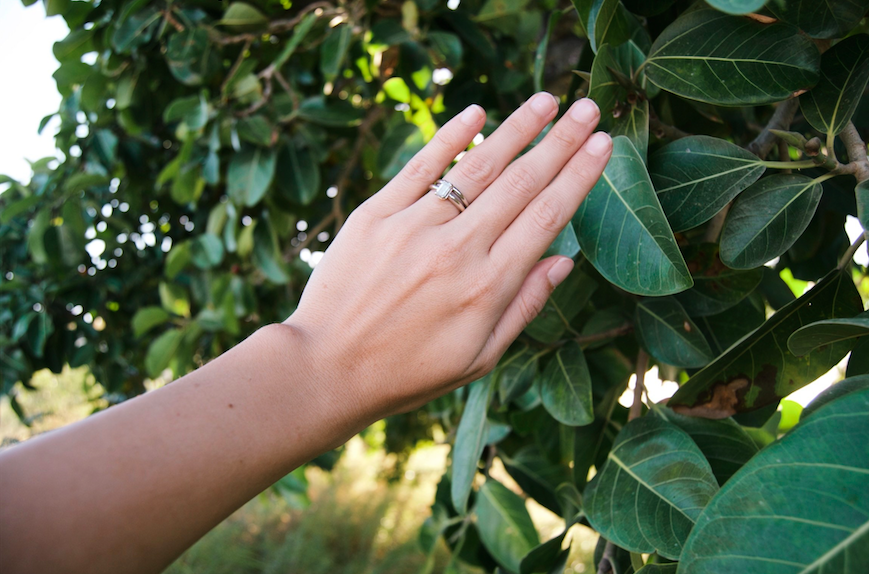 To keep your ring safe, Ring Stash has compact engagement ring boxes that not only protect the diamond, but keep it hidden until the moment you're ready to propose.
2