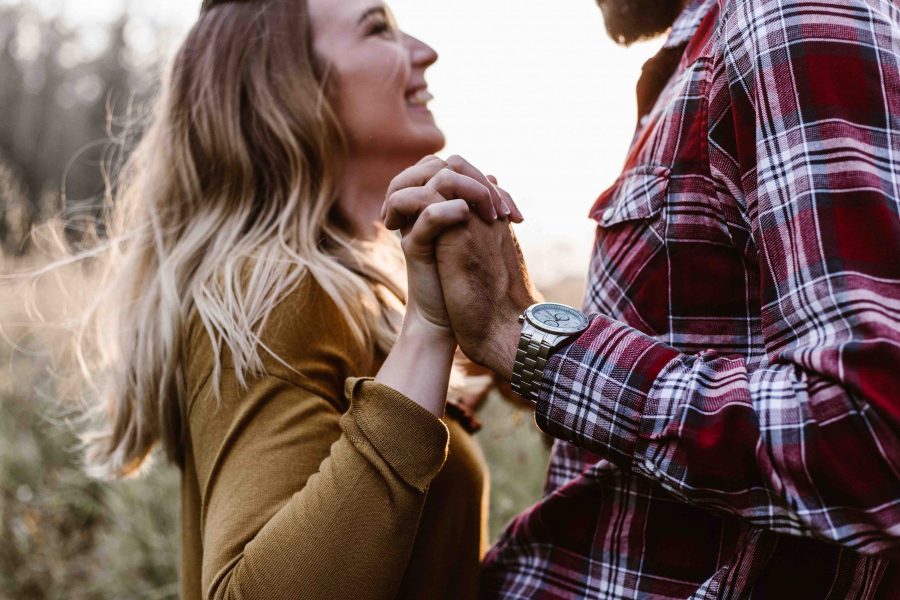 Two-stone engagement rings are one of the most beautiful jewelry trends because who can resist one diamond, let alone two? With this style engagement ring, she'll have twice the diamonds and twice the love.
A two-stone ring is decadent, luxurious, and creative–perfect for the woman who can't make up her mind! She'll proudly wear two sparkling diamonds that are cleverly combined into one innovative ring. If you want to give her a bold engagement ring that matches her alluring personality, here's what you need to know about two-stone engagement rings.
Versatility
Not all two-stone engagement rings look exactly alike, making them a versatile ring choice. For example, you can choose to add side stones to the ring or set the stones at an angle. With plenty of options to customize the ring, you can give her a style she's never seen before.
If she's drawn to emerald cut instead of round cut, tell your jeweler. They can share feedback on which cuts and which diamonds will complement one another for a symmetrical look. The two diamonds should accent each other to create a distinctive piece of jewelry that's sure to take center stage.
Our slim engagement ring boxes also offer the perfect fit for two-stone rings. They'll protect both of your diamonds while keeping your surprise proposal in tact.
Budget-Friendly
If you want to buy a larger carat ring but don't want to break the bank, a two-stone engagement ring is a budget-friendly choice. Because the ring is created with two diamonds instead of one, you'll purchase a larger carat weight but pay less than you would for a single diamond with the same amount of carats.
The brilliance of the diamond will stretch across both stones, opening up a world of possibilities for a breathtaking engagement ring.
New Dimension and Romantic Symbolism
Diamond rings are breathtaking symbols of your love and commitment, but two-stone rings bring an added layer to your proposal. Each stone represents a different part of your relationship, whether you want to celebrate both the past and the future or the friendship and love you both share.
With this type of romantic symbolism, you can personalize your proposal with a sweet message and give her a ring that represents the two of you becoming one.
If she loves the silhouette of two-stone rings and wants a flash of sparkle that will always turn heads, she's sure to treasure the ring for the rest of her life. Don't forget to purchase a flat engagement ring box to protect the diamonds and keep the ring hidden until the moment you're ready to pop the question.
0